Are you tired of the monotony of working from home or the distractions of coffee shop chatter?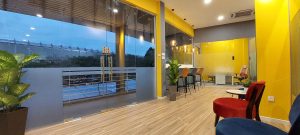 Picture this: a vibrant, collaborative space buzzing with creativity, a place where freelancers, entrepreneurs, and remote workers come together to redefine the work experience. Welcome to Lemon Treehouse Setiawangsa, your gateway to a dynamic coworking space that transcends traditional office boundaries. In this user's guide, we'll unravel the what, how, where, and why of coworking spaces, giving you the keys to unlock a world of productivity and innovation.
Coworking spaces are not just physical places to work; they're ecosystems fostering collaboration, flexibility, and a sense of community. Lemon Treehouse Setiawangsa takes it a step further by providing a meticulously designed space that merges functionality with aesthetics. From open workstations to private offices, there's a spot for everyone, no matter your work style.
Did you know that the global number of coworking spaces is expected to reach 40,000 by 2024?
The rise of this trend is a testament to the transformative power of shared workspaces.
Getting started with coworking at Lemon Treehouse Setiawangsa is a breeze. Begin by choosing a membership plan that suits your needs, whether it's a hot desk for flexibility or a dedicated office for privacy. Once you're on board, access the space 24/7, making your work hours as flexible as your creativity.
Pro Tip: Explore the diverse amenities on offer, from high-speed internet and meeting rooms to cozy lounges and a fully equipped kitchen. Variety is the spice of productivity!
Situated in the heart of Setiawangsa, Lemon Treehouse offers more than just a desk. It provides a strategic location that connects you with like-minded professionals and potential collaborators. Proximity to cafes, restaurants, and public transport hubs ensures that your work-life balance is well within reach.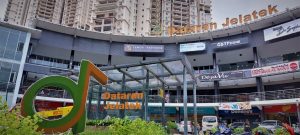 Why choose a coworking space over a traditional office or home setup? The answer lies in the enhanced work environment that stimulates creativity and productivity. Lemon Treehouse Setiawangsa is more than just a space; it's a community that nurtures innovation through networking events, workshops, and a shared sense of purpose.
Pro Tip: Collaborate, not just coexist. Engage with fellow coworkers, attend events, and tap into the collective wisdom of the community.
One Question for You
What aspect of your work environment could use a boost? Share your thoughts in the comments and let's explore how coworking might be the game-changer you've been looking for.
The List: Essential Coworking Habits
Set Clear Goals: Define your daily and weekly objectives to stay focused and organized.
Embrace Flexibility: Coworking thrives on adaptability; be open to new ideas and changes.
Network Proactively: Introduce yourself to your fellow coworkers; you never know where the next collaboration might arise.
Take Breaks: Recharge your creativity by stepping away from your desk and enjoying communal spaces.
Utilize Resources: Make the most of the amenities provided, from printers to meeting rooms.
https://lemon-treehouse.com/wp-content/uploads/2023/04/LTH-Logo-3.0-Letter-Head-Transparent-BG-Black-Font5085-300x63.png
0
0
Fellye LTH
https://lemon-treehouse.com/wp-content/uploads/2023/04/LTH-Logo-3.0-Letter-Head-Transparent-BG-Black-Font5085-300x63.png
Fellye LTH
2023-11-30 06:57:33
2023-11-30 06:57:33
The Coworking Hub : A User's Guider